Top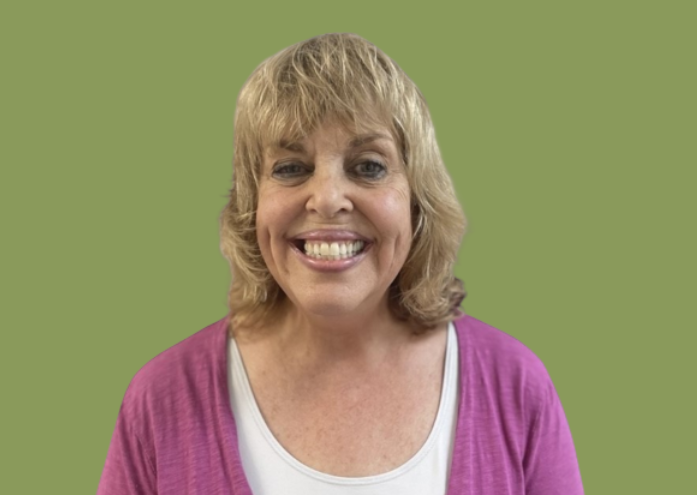 Janice Gillmore, LPC
OP Therapist & MBS Practitioner
J.Gillmore@cavahelps.com
There is nothing that brings Janice Gillmore greater joy than helping her clients live authentic, healthy, happy, fulfilling, and productive lives. Janice has been devoting the last 30 plus years of her life to this cause. She entered the mental health profession in 1990 and has been on a journey ever since to discover the most effective ways to help people become more self-actualized, to realize their full potential. This is her passion in life. Her life is dedicated to serving others in a caring and compassionate way. So, it is an honor to have joined the amazing team of clinicians and support staff at CAVA, an agency that has the words "care" and "serve" in its logo!
Janice holds a Master's Degree in Counseling and Human Development, and she is a Licensed Professional Counselor. She has extensive experience working with individuals, adolescents, couples, and families in both the private and public sectors. Her focus has been on working with depression, anxiety, PTSD, women's issues, codependency and recovery, spirituality, separation and divorce, grief, and family issues in general.
Janice's primary specialty is spiritual counseling. Along with being a Licensed Professional Counselor, she is also a certified yoga teacher, a certified meditation teacher, and a Reiki Master. My own spiritual journey began in 1982. As her career as a psychotherapist has evolved over these past 30 years, so has my commitment to my own spiritual evolution. As a result, she has developed a passion for helping other people grow spiritually.
Janice's style of spiritual counseling is grounded in knowing that each individual has their own path, their own way of expressing what is spiritually significant to them, whether it's a formal religious path or a less traditional one.
As clients progress on their chosen spiritual path, there comes a greater sense of peace and happiness in their lives. There comes a greater sense of being balanced in body, mind, and spirit. Transformation takes place on an internal level, and as a result, life tends to get better on an external level as well. As our interior landscape evolves spiritually, we tend to attract more of what is truly meaningful to us into our lives. Great change may take place also, as we begin to make decisions that are more in line with who we are spiritual.
If you want more information on learning how to meditate or want to know more about yoga, Janice can provide this upon request.
The Practice of Reiki
When Janice first got started giving Reiki sessions to people, she felt like she had come home to a beautiful way of helping others energetically. Janice felt she was destined to become a Reiki Master. There is a powerful presence of peace that is pervasive throughout the session, for both the client and the practitioner. Some clients have described Reiki healing energy as love, or bliss. Janice has experienced this as well. She chose the Reiki path, in part, because it helps clients with stress reduction and relaxation, which is so needed in this fast-paced, modern world. Reiki is not a cure for disease or illness, but it can assist the body in creating an environment that may facilitate healing. Reiki is a great tool to complement traditional medicine and is practiced in many hospitals and medical care settings. Janice finds that clients all leave the session feeling like they have benefited profoundly, and that that they have made some progress on their path to healing and developing a greater sense of well-being.
If you are interested in learning more about Reiki, Janice has a brief history of its origins and a description of a typical session that she can provide.