Virtual Event: Race Matters – How to Talk Effectively About Race and Trauma with Dr. Kenneth Hardy, PH.D – Richmond, VA
October 14, 2020 @ 8:00 am

-

October 15, 2020 @ 5:30 pm

$26.00 – $258.00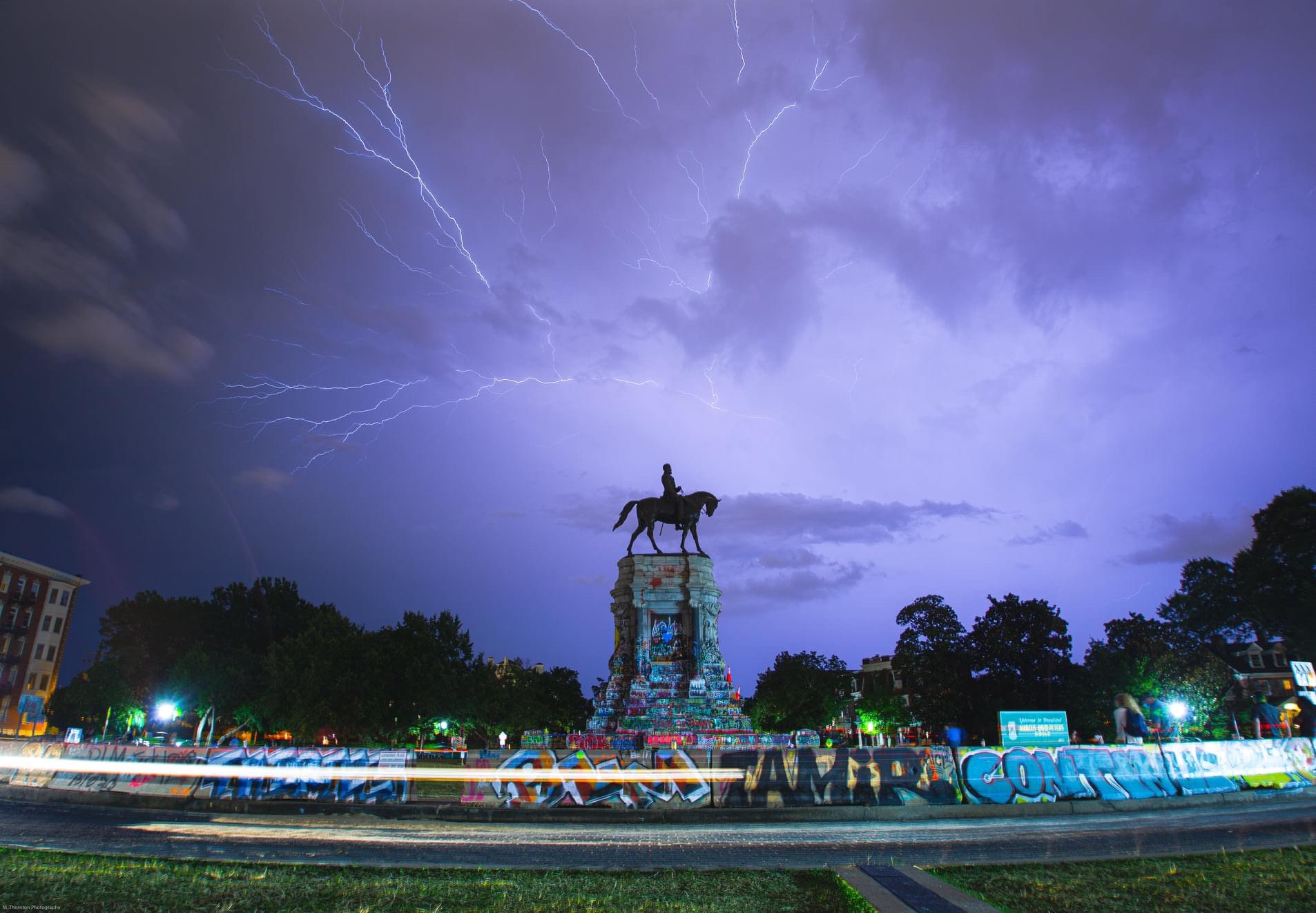 COVID-19 Safety Protocols
Virtual Event
as of 
September 25, 2020
All current and potential participants will now be a Virtual Event due to the impact of COVID-19. As a team and with Dr. Hardy, we have been diligently meeting to ensure CAVA will provide the best experience under the current pandemic crisis. Registration will proceed as usual, and our hope we will be able to reach others who were unable to attend due to the COVID-19 social distancing protocols set by Virginia.

Counseling Alliance of Virginia (CAVA) and area mental health providers have been committed to addressing racial trauma that occurs daily in our communities, to include how racism, prejudice, discrimination, bias and hate impacts service delivery to our community.  As we continue to battle institutional and structural racism designed years ago and perpetuated on various levels today.  Cava has intentionally engaged Educational systems, Human and Social Services organizations, Community Service Boards, Mental Health, Healthcare organizations and Department of Corrections and Rehabilitation Services in these conversations. This training is designed to raise ones level of consciousness, promote enlightenment, equip individuals and organizations with common language and tools to dismantle the current practices of white supremacy/superiority which divides us racially as humans and our society, while promoting healing and a healthier functioning as service providers.
Counseling Alliance of Virginia (CAVA) enlisted the support and expertise of Dr. Kenneth Hardy, PhD. the Director of the Eikenberg Institute for Social Justice. We began this training series in January 2018 in Charlottesville, Virginia after the domestic terrorist attack on August 2017. His guidance on racial awareness, sensitivity and racial trauma have been challenging & beneficial for the community.  The training series is theoretically designed to be 4 days of intense training divided into – Two Day Workshops approximately 6-9 months a part. This will allow time and space for  introspection, internal processing and engendering cross racial conversations regarding racism, discrimination, increase awareness of white supremacy, whiteness and superiority, micro and macro aggression's, individual and institutional bias, institutional and systemic racism, subjugation, marginalization, de-centering the privilege and looking at the multi dimensions of ones racialized "selves".
---
Testimonials

Racial tension has existed for a long time here locally in Charlottesville, VA. I have continued to fight this uphill battle of cohesiveness for cross-racial and cultural collaboration throughout my years working in human services. As a black woman, I was initially apprehensive about attending the Race Matters training with Dr. Ken Hardy. Unsure of what I would hear and how I would feel emotionally created some anxiety. I also was not ready to listen to what co-workers and other community partners were thinking concerning race. During the training, there were times where I felt emotionally charged with anger and sadness because I felt that my counterparts were living in a bubble that was not reality. After attending the training, an internal fire inside of me that I had never felt before. The inner fire gave me the confidence to speak out and work to overcome my subjugated voice on issues that surround diversity and inclusion. With my newfound voice, I have gained greater confidence to speak clear and concise about race concerns that affect my co-workers, colleagues, family, and friends.
Positives from participating in the training have allowed me to clearly understand my purpose and role in racial reconciliation and my ability to facilitate dialogue and change in race matters.
Attending the CAVA group and the Race Matters training has led me on this organic journey to further my purpose in the forward movement of the needle to dismantle white supremacy. The training provided a safe space to discuss how race affects me personally, locally, and in my work environment. At my workplace, I have challenged and engaged leadership and co-workers on their thoughts, personal basis, and intentions to produce change regarding race, inclusion, and systemic practices.
Some of the challenges of attending the training that I experienced were being vulnerable in most white people's space, regulating my anger and emotions during difficult comments and conversations. Giving space and grace to those in attendance, just starting the racial awareness journey by far, was the most challenging!
If I could give any takeaways from attending the training, I would say it is refreshing to know that as a black woman, I could speak my mind in a safe space to engage others from different races in a challenging conversation. As a participant, if you allow yourself to embrace the experience fully, you will not leave the same way you came!
Kamisha Spencer
Senior Family Services Specialist
City of Charlottesville DHS
Dr. Ken Hardy's training was intensive with a purpose. Little did I know I was going to leave a part of myself that was misunderstood and lost. By the end, I had an internal somatic experience of being transformed and started a journey of personal growth and self-exploration on a deeper level than other therapy session could have gotten me to. Taking on and accepting this new identity which I learned to be fearful of when growing up, I was able to embrace and impact my community as a woman and most importantly, as a Woman of Color.
Andrea Perez, MSW
Family Preservation Services Worker
Albemarle County DSS
Dr. Hardy's Training provided me insight and self-reflection to challenge my own white privilege, as well as consider my role in the broader systems of racial injustice. From the VCR approach to the Tasks of the privileged he provides specific tools and strategies to incorporate in my personal and work life.
Elizabeth Irvin, LCSW
Executive Director
Thewomensinitiative.com
Ken Hardy's training allowed me to see things in myself that I had never seen before. As a white man, I thought I was already awake and aware with regards to issues of racism. Yet, Dr. Hardy skillfully facilitated a dynamic group process and dialogue which allowed me to see more directly my own previously unconscious racial biases and my complicity in perpetuating racial injustices in our society. This has helped me change the ways I think, feel and act at a deep level. This training is exactly what every white person in our country needs right now.
Jessie Luckett, LPC
Luckettfamilytherapy.com
This training helped me recognize my own privilege and amplified the truth: racism is omnipresent in the lives of black Americans, and I—as a white person—must actively use my privilege to fight racism whenever I have the opportunity.  Race Matters gave me concrete tools to recognize and challenge racism when I encounter it in my everyday life.   As a white person, the greatest challenge of this training was to sit in the room with black people who have been hurt by my actions and inaction. It was painful to confront myself as a white person and acknowledge that I have not done enough to fight racism. But this discomfort was necessary to catalyze change inside of myself, to push me to not just be "not racist" but actively practice anti-racism throughout my life.After learning Dr. Hardy's VCR method (Validate, Challenge, Request), I am better equipped with the tools I need to confront racist behaviors, attitudes, and beliefs whether with friends, family, clients , or strangers.  Participants should prepare to have their worldview challenged and expanded. They can expect to gain a deeper understanding of how racism impacts people of color, and what white people need to do about it.
Dr. Kenneth Hardy's Racial Awareness and Sensitivity trainings have been among the most transformative and healing experiences in my life. As a white man, coming to recognize my own internalized sense of racial superiority has helped me use power more responsibly, to embody more accountability, humility, and empathy in relationships, and to nurture my own spiritual growth. I am forever grateful to Dr. Hardy, and I highly recommend his racial sensitivity training!
Tim Baima, Ph.D., LMFT
I am a white woman who has been attending workshops with Dr. Hardy for almost five years. I'll never forget that first experience when Dr. Hardy asked questions that began to crack the facade of "my good white woman" persona to reveal my white supremacist socialization. It was a profound experience that set me on a path of self-interrogation and reflection. It's been a bumpy road. I've waylaid myself through non-productive behavior (typical white moves–crying, self-loathing, and wallowing in guilt). However, I continued to grapple with Dr. Hardy's methods and processes, which have become my lifeboat and source of hope as I unlearn racist training. I urge all you white folks sitting on the fence about participating in the Race Matters Conference to lift your heads up out of the toxic waters of whiteness and click on the register button. Risk transformation—you'll reclaim lost pieces of your humanity eroded by the toxic tides!
With gratitude,
Delia
As a black woman, I arrogantly went into the 2 day training, thinking only "white people" need racial sensitivity training. While listening to persons both black and white, give honest accounts of childhood experiences, life encounters, and family beliefs, it became evident, that all persons present, including myself were learning and benefiting from this sensitivity training. Dr. Hardy's manner of engaging participants to bring forth honesty and his responses to such honesty offered so much value. I found myself taking notes on a subject matter I thought did not apply to me.
I practice using the tools I learned daily, in communications with everyone, regardless of their race. The learned tool I practice the most is" landing space", and my most valuable take away honestly, is a better understanding of white people, and myself .
I encourage every person, of every race to join in the quest for racial sensitivity.
Tonji Walker
Principal Clerk, Supervising
City & County of San Francisco
Adult Protective Services Agency
This was my third experience of Dr. Hardy's Racial Awareness and Sensitivity Seminar ; A s a racial equity facilitator myself and as someone deeply dedicated to this work in my personal and professional life, I am always grateful to find spaces of depth that challenge me to meet my edges of understanding and growth. I am continuously blown away by the depth of transformation that Dr.Hardy's seminars offer. Each year I am brought to new levels of awareness and humility not only by Dr. Hardy's unparalleled expertise in holding a powerful group process, but also by the quality and sincerity of the people who show up to his offerings. I left this most recent experience changed, challenged, and deeply grateful to have had the privilege to attend.
Carlin Quinn, LMFT
Founder/Executive Director
Education For Racial Equity
Pronouns: She/Her
---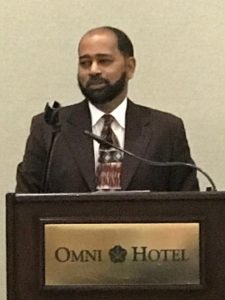 Dr. Hardy is an internationally recognized clinician, author and trainer.  He is the Director of the Eikenberg Institute for Social Justice in New York City where he maintains a private practice specializing in working with trauma and oppressed populations. Dr. Hardy is the former Director of the Center for Children, Families,  and Trauma at the Ackerman Institute in New York City, and formerly served on the faculty at Syracuse University where he held numerous positions including Direct of Clinical Training and Research, as well as Chairperson of the Department of Child and Family Studies.  He has won considerable acclaim for the contributions that his publications and video tapes have made toward challenging out society to think critically about the hidden but significant connections that often exist between trauma issues of oppression.  In addition to his own writing.  Dr. Hardy serves on the editorial boards of six publications including the Journal of Marital and Family Therapy, the Journal of Family and Psychotherapy, the Journal of Divorce , the Journal of Couples Therapy, the Psychotherapy Networker, and the Journal of Family Counseling.  Dr. Hardy, along with a colleague, developed the training manual and curriculum that has been used in New York City to train licensed clinicians in Trauma Based Family Therapy.  This program was funded by the September 11th Fund of New York and was co-sponsored with the NYC Mental Health Association.  Additionally, he has provided training and consultation to an extensive list of Human Services agencies devoted to providing Trauma-Based, culturally competent care to children, couples and families.  Specializations: Trauma-Based culturally competent care to children, couples and families.   The training will serve as a foundation for Racial Competence through  awareness and sensitivity for the behavioral health and social service workforce.
---
Race: "Inside" of Therapy
(Beyond Walking on Eggshells)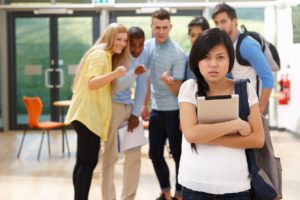 Day 1:  October 14, 2020
Day 1: is intended to teach clinicians, trainers, and supervisors  about cultural humility, awareness, diversity and inclusion. Attendees will be interested in enhancing their skill levels for effectively addressing issues of race in a variety of professional settings. Even though we may want to broach the issue of race openly, honestly and respectfully, too often, we typically feel constrained to tiptoe around the subject, unsure of the right tone to strike. This session will discuss ways to effectively speak about race with students and colleagues, without anger or defensiveness. Other topics to be addressed include, but are not limited to:
Navigating issues of race and intersectionality
Effective use of self and self disclosure, managing cross racial issues and counter-transference– related to privilege and subjugation.
How Stereotypes and tensions about race still pervade much of American society.
Educational Objectives:
Having successfully attended this workshop, the attendees will be able to:
Identify and treat the invisible wounds of racially-based trauma and oppression.
Examine the range of situation in which racism and racially based micro-aggressions emerge as a therapeutic issue and how to effectively address them in therapy and supervision:
Identify racially-based Self of the therapist and implicit bias issues that may impede one's clinical effectiveness, especially in cross-racial therapy.
---
Race! "Outside" of Therapy
(Racial Awareness and Sensitivity)
Day 2: October, 15 2020
Intended to teach community awareness related to race, cultural humility, diversity, inclusion and sensitivity.
The workshop will work to create a beloved community for supporting and sustaining those who are actively and passionately committed to social justice work. Participants will be encouraged to Explore their respective racial selves as well as to examine how their racial socialization, biases, blind spots, and triggers may impede their ability to fully participate in meaningful race-centered interactions.
This experiential training is designed to afford participants the opportunity to learn by doing and to develop a heightened sense of racial awareness and sensitivity, as well the skills necessary for participating in challenging conversations about race.
Educational Objectives:
Having successfully attended this workshop, the attendees will be able to:
Learn the four crucial developmental stages for effective racial conversations: Preparation, Encounter, Engagement, and Execution.
Explore the distinctive Tasks of Privileged as well as the Tasks of the Subjugated in resolving race-related issues within relationships, communities and institutions.
Use the VCR approach as an effective tool for engaging in and navigating difficult conversations about race.
---
Two-Day Workshop  Agenda
8:00 – 9:00 am   –  Registration
9:00 am  –   Introductions & Presentation
10:30 am – Break
10:45 am – Presentation
12:00 pm – Lunch on your own
1:15 pm – Presentation
2:45 pm – Break
3:00 pm – Presentation
4:30 pm – Debrief /Question & Answer
5:30 pm – Conclusion/Evaluation
---
Who Should Attend
Individuals with interest in addressing racial trauma and racism:
Social Workers/Counselors

Educators

Community Activist

Corrections

Psychologists

Clergy

Supervisors
Community-Based Providers

Healthcare Providers

Community Service Boards

Residential Providers

Private Practices

FAPT/CPMT

DSS/DHS

Court/Probation Services
---
Continuing Education Credit
Counseling Alliance is approved by the National Association of Social Workers to sponsor continuing education for Social Workers. The Counseling Alliance of Virginia maintains responsibility for this program and its content. 12 CE's available. All participants must sign attendance sheet at the beginning and end of the Conference, and complete an evaluation form. No partial credit. CE's are complimentary. Certificates will be handed out at the conclusion of the conference's CE's are $26.00 for processing and administrative fees.
Please contact the Richmond Marriott
500 E Broad St, Richmond, VA 23219
(804) 643-3400 to make reservations.
Complimentary Parking – until full
---
Special Needs Request

Participants may request information regarding special needs from l.nimaga @cavahelps.com or call 804.346.5165
---
Registration and Cancellations
Your registration must be received by October 9, 2020. Space is limited, so register early.
---
Counseling Alliance of Virginia reserves the right to cancel the workshops due to insufficient enrollment or inclement weather.
All sales are final and non-refundable after October 1, 2020.
Related Events